The benefits of outdoor activities for companies and employees.
Here we are. Summer. After almost two years of pandemic. Our only desire is to go out and be able to enjoy everything around us Doing outdoor activities is something we feel the physical and psychological need, more than ever at this moment.
According to some research, somehow recurrent, physical activity in the open air gives a greater feeling of well-being and energy and helps to reduce stress and depression.
The same happens with the team building activities that you decide to take outside the office walls, trying to break down the walls of conventional and taking away from the ordinary something that was done in everyday life until the day before.
Destructuring, dematerializing, rendering everything with a different shape and complexity and then reassembling the pieces using the skills, emotions and stimuli given by going beyond one's comfort zone.
Bringing a company outdoors means allowing it to see that it is possible to take advantage of new opportunities that it had never thought of before.
This is what happened with the Parco Matildico of Montalto, that we recently met to give new life to a wonderful location initially conceived mainly for the tourist target.
The forced stop, caused by the pandemic, prompted the organization to propose new activities also aimed at companies.
And here we are.
Meeting on this journey was natural as well as stimulating for both of us and, if you have read the other articles on our blog, you will know that for us these experiences represent a journey that is leading us to discover new realities, both because they are geolocated outside our territory and to create new opportunities that allow our outdoor team building activities to be experienced in contexts that are totally different from those already experienced.
#Weareallessentials, just like our proposals, which are becoming an essential tool. Why is that?
Because the collaborator's experience, his satisfaction, the pleasure of being truly indispensable for achieving the objectives of the company he works for, means that the company itself benefits, improving reputation and performance.
With tangible benefits that can be measured in the long term, such as, for example, a lower dispersion of talents as well as constant production growth.
One of the activities in which these aspects see their fulfillment is "Heading to the Olympics", which we had already talked about in the article on outdoor activities, with our partner Traccia Trekking.
As we get closer and closer to the start of the 2021 Olympics, it is an excellent proposal to emulate the achievements of the Italian athletes and feel part of a team that collaborates to achieve a common goal, shared and conquered thanks to the work of all.
We have all been through a long debilitating period and more than any other time (at least for our generations), we need to find ourselves and feel good doing something together, without barriers, without hindrances.
It is with this intention that HT High Technologies has decided to involve all its collaborators, to tell the secret ingredient of its 35 years of activity: people! And to do so, they have chosen an exceptional location, that is today one of Corefab's partners: Oasi of Galbusera Bianca.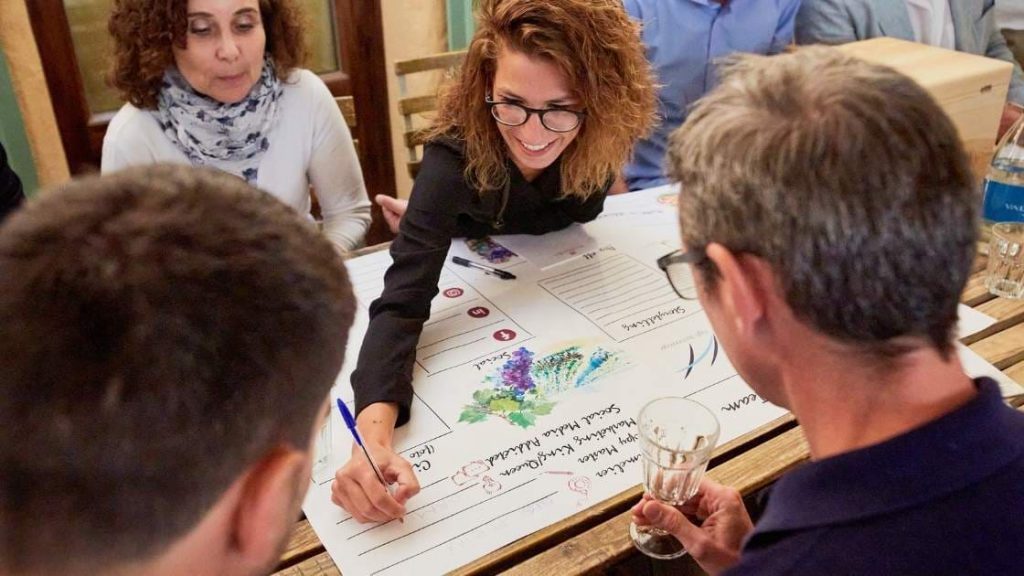 The pandemic brought about a forced estrangement that disrupted the growth of relationships, positive contamination, and the building of relationships of trust.
Smart working and remote working have allowed us to give continuity to the business, but to the detriment of the human side, which is the basis of every business, small or large. There is no difference on this detail.
Each individual company is the result of the union of all the players involved in the achievement of its objectives.
Corefab's journey did not stop there, and the month of July allowed us to stir up new important needs that have emerged from contexts closer to the educational world in which Corefab has already embarked on a path during the past years, getting closer and closer to being able to provide support, realistic and concrete, in the realization of activities with a social purpose, both indoors and outdoors.
Private schools and professional technical institutes were the first to see in our proposal an opportunity to reconnect the teaching staff, reactivate and stimulate creativity and ideas in order to be able to give back to students a new and better reality, and a greater number of learning opportunities.
Could this be a new start in view of the reopening in September? Yes, because from difficulties one learns to grow, to improve and certainly in this era of great changes, Corefab will be there.
---