FORMAZIONE
Team building is a powerful icebreaker.
An extraordinary moment in the life of a company that allows us to generate well-being among people.
That gives us the chance to improve the corporate climate, through a series of activities, experiential and playful, in which roles and company charts no longer matter.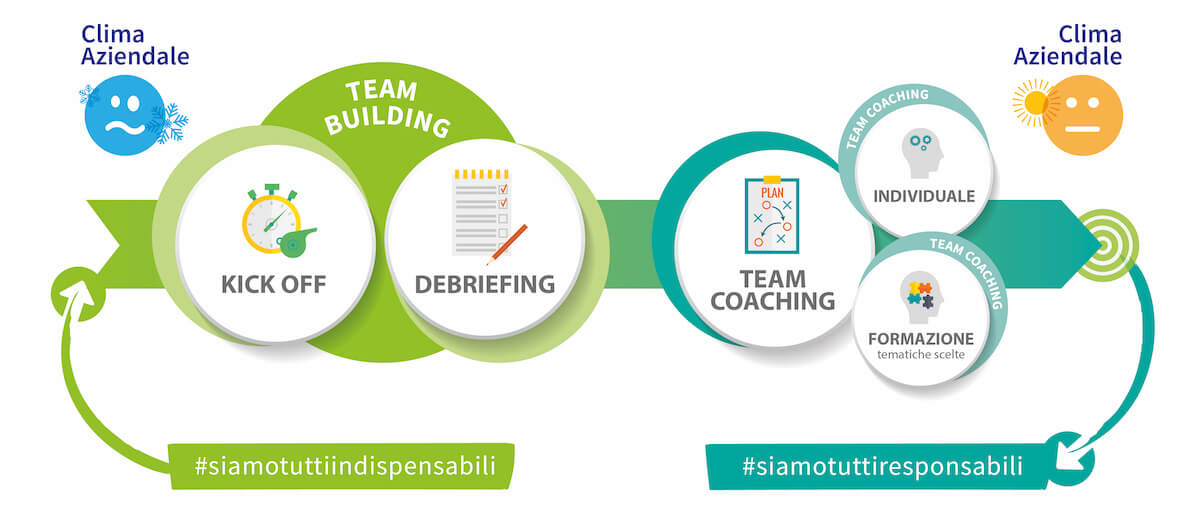 In this scenario it is possible to manage a phase of the development process of people in the company.
"Experiential" learning is a model based on direct experience.
And so that it becomes transferable learning in other situations, for example in daily work,
it is necessary to activate moments of reflection, facilitating and explaining some typical dynamics.
In other words, team building activities, if connected to corporate training activities or if built within the context of specific paths, can generate longer lasting results. And by combining team activities with planned reflections, it helps participants identify strengths and areas for improvement in the group, starting from what was shared during the experiential day, or during the activity.